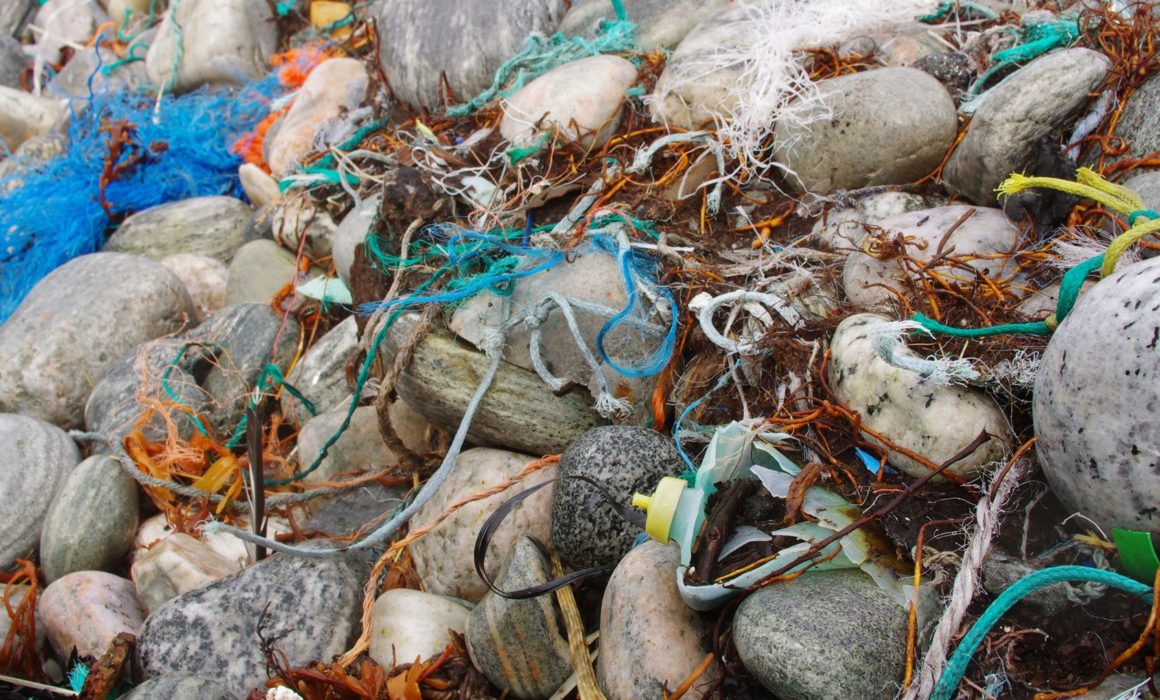 February 26, 2018
Microplastics can really be found everywhere, even in the stomachs of creatures living deep underwater.
Marine scientists from the National University of Ireland (NUI) in Galway found the plastic bits in 73 percent of 233 deep-sea fish collected from the Northwest Atlantic Ocean—one of the highest microplastic frequencies in fish ever recorded worldwide.
For the study, published Monday in the journal Frontiers in Marine Science, the scientists inspected the stomach contents of dead deep-water fish collected from the Northwest Atlantic Ocean. The sampled fish, including the Spotted Lanternfish, Glacier Lanternfish, White-spotted Lanternfish, Rakery Beaconlamp, Stout Sawpalate and Scaly Dragonfish, were taken from depths of up to 600 meters (about 2,000 feet).
Even though microplastics are usually found around the ocean's surface, these fish were able to gobble them up anyway.
"Deep-water fish migrate to the surface at night to feed on plankton (microscope animals) and this is likely when they are exposed to the microplastics," explained Alina Wieczorek, lead author of the study and Ph.D. candidate from the School of Natural Sciences and Ryan Institute at NUI Galway.
One fish that was examined, a Spotted Lanternfish less than 2 inches in length, had 13 microplastics extracted from its stomach, Wieczorek said.
"In total, 233 fish were examined with 73 percent of them having microplastics in their stomachs, making it one of the highest reported frequencies of microplastic occurrence in fish worldwide," she said.
The fish were sampled from a warm core eddy, which is similar to ocean gyres that are thought to accumulate microplastics. The sampled fish may have originated from a particularly polluted patch of the Atlantic Ocean.
"This would explain why we recorded one of the highest abundances of microplastics in fishes so far, and we plan to further investigate the impacts of microplastics on organisms in the open ocean," Wieczorek added.
The identified microplastics were mostly microfibers, with black and blue the most recorded colors. These tiny plastic threads shed from commonly used synthetic fabrics like polyester, rayon and nylon. When washed, plastic microfibers break off and a single jacket can produce up to 250,000 fibers in washing machine effluent.
Microplastics can contain additives such as colorants and flame retardants and/or pollutants adsorbed onto the particles from the sea, a press release for the study noted. Ingesting them can cause internal physical damage to the animals such as inflammation of intestines, reduced feeding and other effects. Ingested microplastics can also move up the food chain.
"While there is clearly a concern that the ingestion of microplastics with associated toxins may have harmful effects on these fishes, or even the fishes that feed on them, our study highlights that these seemingly remote fishes located thousands of kilometers from land and 600 meters down in our ocean are not isolated from our pollution," Dr. Tom Doyle, a co-author of the study from the Ryan Institute at NUI Galway, said.
"Indeed, it's worrying to think that our daily activities, such as washing our synthetic clothes in our washing machines, results in billions of microplastics entering our oceans through our waste water stream that may eventually end up in these deep-sea fishes."