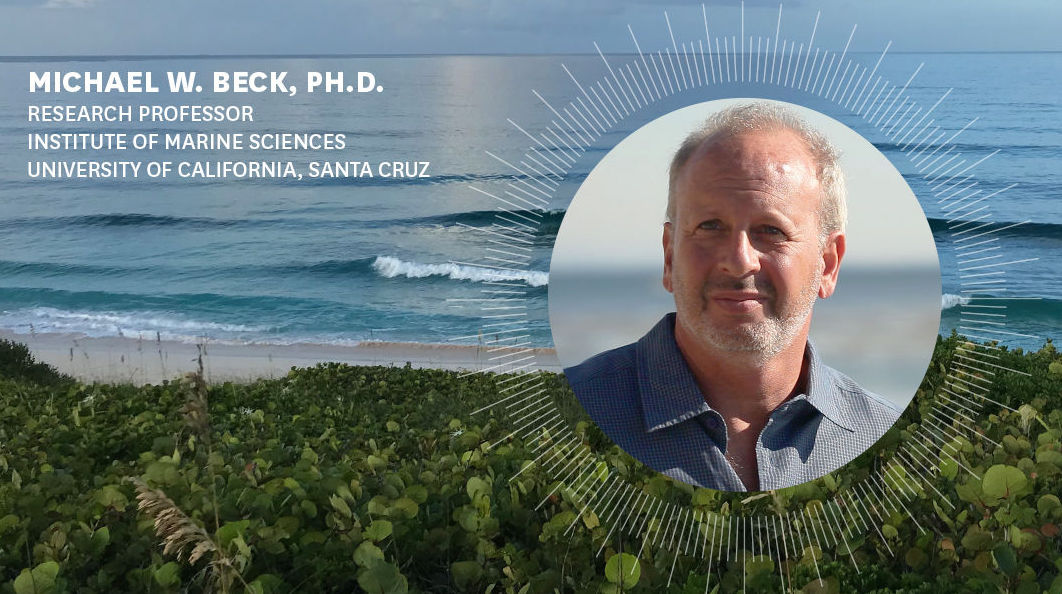 March 23, 2020
Renowned marine scientist Michael W. Beck, Ph.D., will discuss the importance of coastal conservation at a free lecture on March 4.
Beck, a research professor in the Institute of Marine Sciences at the University of California, Santa Cruz, focuses on conserving our coastlines in an effort to reduce the risks of storm surges and flooding to property, people and our planet.
Thanks to a generous grant from the Herbert W. Hoover Foundation, Beck will speak at 7 p.m. March 4 in Auditorium 101 in the Science & Nursing Building at Kent State University at Stark, 6000 Frank Ave. NW. The event is open to the public; no tickets or reservations are required.
Beck's approach to research is multidisciplinary – across ecology, engineering and economics – in an effort to bring clear results to decision makers. A fellow of both the Fulbright Scholar Program and the Pew Marine Conservation Program, Beck worked for 20 years at The Nature Conservancy helping to establish a global marine program before being named lead marine scientist.
"Even though Stark County is a long way from the ocean, it's important that we generate an interest in ocean biodiversity, especially as threats to that biodiversity continue to increase," said Greg Smith, Ph.D., assistant professor of biological sciences at Kent State Stark. "There is great value in the preservation of our natural ecosystems that buffer our coastlines from damaging storms, for example. Understanding what we are losing is crucial to creating sustainable solutions for the future."
As part of the grant from the H.W. Hoover Foundation, Kent State Stark students will travel to Florida this summer to study the Atlantic Ocean, Gulf Coast and the Everglades ecosystems, along with Smith and Robert Hamilton IV, Ph.D., associate professor of biological sciences. The grant will also support Beck's continuing research.
"We are thankful to the H.W. Hoover Foundation for providing the means for our regional campus to collaborate with top-tier researchers," Smith said. "It provides our students and our community with an incredible opportunity to understand the critical need of preserving our endangered marine ecosystems."