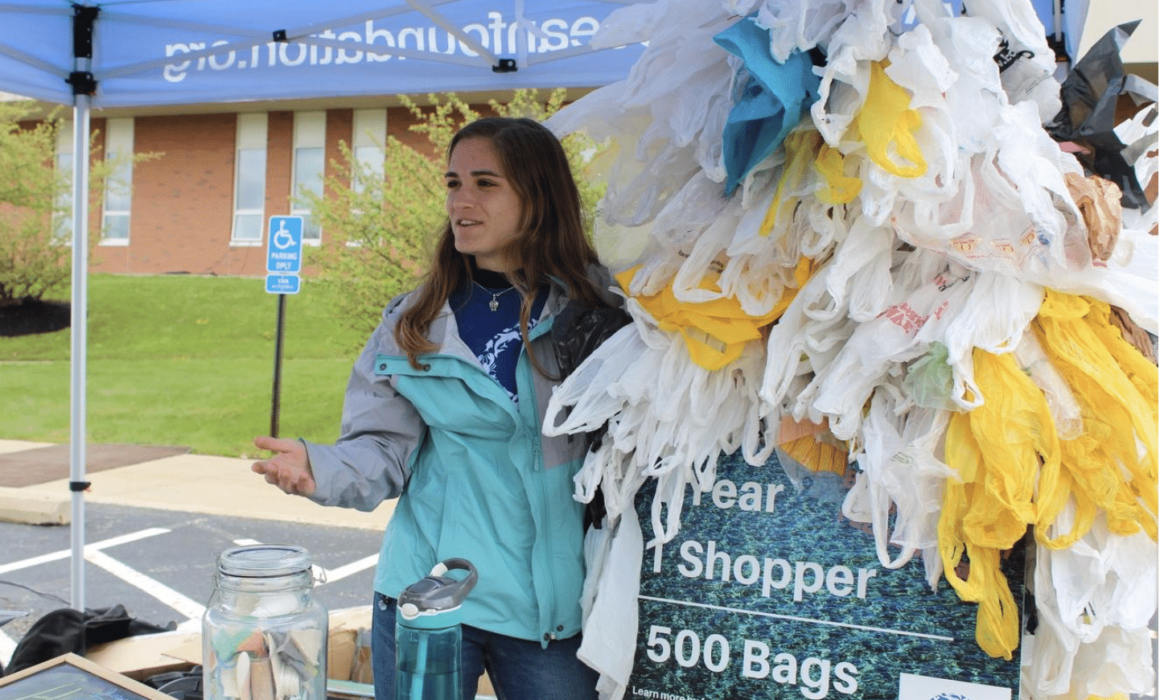 May 29, 2019
Kent State University at Stark celebrated the earth and brought awareness to the environment during its 11th annual Earth Day event Sunday.
This story was originally published by The Independent. The original article is available here.
JACKSON TWP. Kent State University at Stark's annual Earth Day celebration is another way the regional campus shows its dedication the environment.
Brielle Loughney, marketing assistant at Kent Stark and event coordinator, said families and community members were able to visit more than 60 exhibits to participate in activities and learn more about earth friendliness.
Two dozen of the exhibits were new to the event this year, she said, including an Akron Zoo animal presentation, Stark County Beekeeper's Association and Ernie's Bike Shop.
Rain held off Sunday afternoon and the sun peeked out from behind clouds to make for a chilly but dry outdoor event. Hundreds gathered at Kent Stark for the university's 11th annual event celebrating Earth Day, which was last Monday.
The university considers the event an educational opportunity for the community to keep the environment in the front of their minds, said Melissa Griffy Seeton, public relations and media communications coordinator at Kent Stark.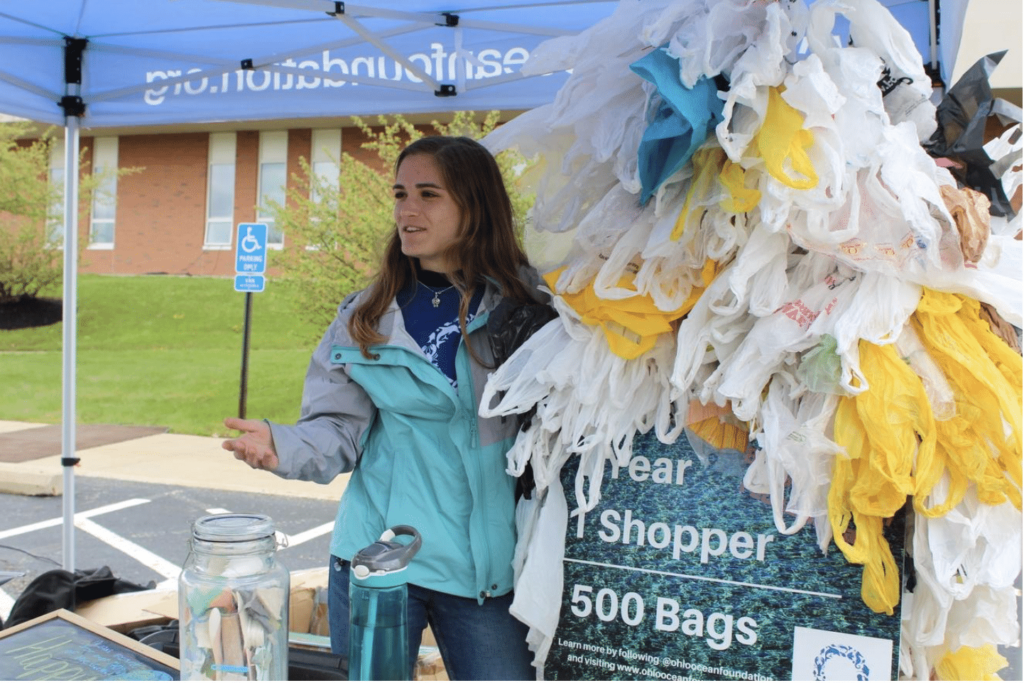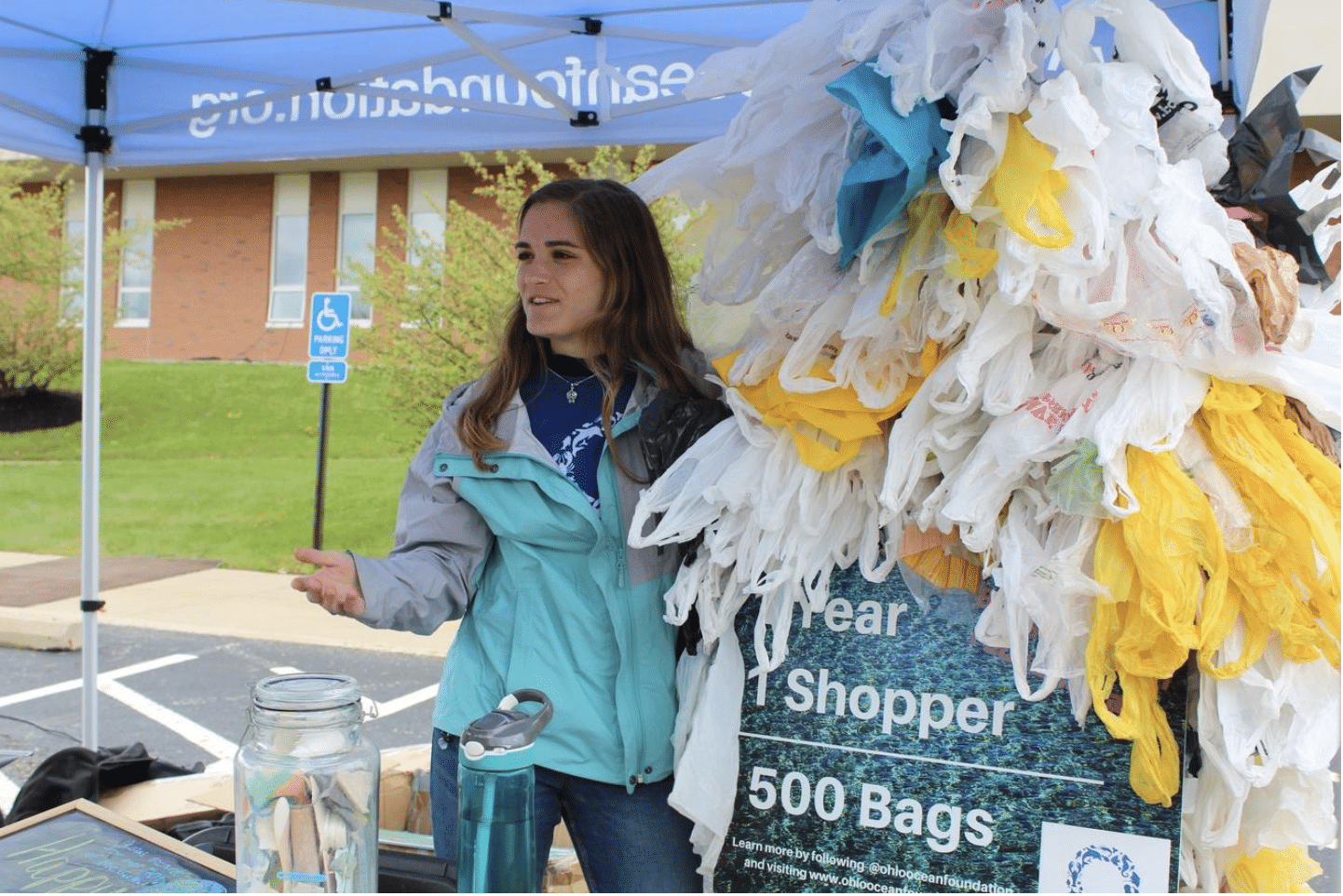 Earth Day fun
The family-friendly event had something for everyone including a nature walk around the pond and wetlands research area, planting herbs and digging for fossils in a sandpit.
Eleven-year-old Kallie Newell and her two sisters — Rubie, 3, and Irie, 5, — dug through the sand looking for tiny dinosaurs and other mock fossils. Their mother, Britny Newell, said it was their first time attending the event.
"Besides the coldness, it's really fun," Kallie Newell said.
Six golden retrievers greeted visitors as they wandered through the parking lot and the pathway leading to the pond.
Maria Lemmon, a retired Ohio Highway Patrol trooper and KSU alumna, brought her "golden girls" to bring smiles to those who attended the event. Children and their families were able to pet the dogs and take photos.
"The joy that I see them bring people is worth it," Lemmon said.
Many booths addressed how residents can keep the earth clean including the Ohio Ocean Foundation.
Though the state isn't next to the ocean, Ohioans still have an impact on ocean life because it is connected through streams and rivers, said Megan Soehnlen, a Walsh University student and intern with the Ohio Ocean Foundation.
Soehnlen stood next to the "bag monster" made of 500 plastic shopping bags as she explained how plastic bags negatively impact the earth.
Refraining from littering and picking up garbage you see outside are two ways someone can positively impact the earth and the ocean, Soehnlen said.
Some local grocery stores, such as Giant Eagle, have bins to collect plastic bags, she added. Bringing reusable bags on shopping trips can be another way to cut down on water pollution.
"We're pretty far away from the ocean, so we may not think it effects the ocean, but it does," Soehnlen said.
Environmentally friendly
New to the event this year, the Akron Zoo held an animal presentation where education specialist Clare Fekete talked about climate change, habitat loss, poaching and other environmental subjects.
During the 45-minute presentation, she showed attendees a box turtle, an opossum and a porcupine as she talked about each animal's instincts and habitat.
The university, which is recognized as a Tree Campus USA by The Arbor Day Foundation, has a strong focus of being environmentally friendly, Seeton said.
Environmental studies was the regional campus' 20th bachelor's degree, which was added in 2017.
A greenhouse was recently constructed on campus, and students will be likely begin utilizing it in the fall, Seeton said. A community garden also grows vegetables for the Flashes Food Pantry.
"We recognize how important it is to procure our students to have knowledge of environmental issues and integrate those concepts once they reach the workplace," Seeton said.
Amanda Cox, an environmental studies major, helped kids plant an herb in a small pot of soil as part of the Sustainable Nourishment @ Kent Stark booth. The student group had soil, compost and seeds for the kids to plant their own herb.
Children were able to choose which herb they wanted to plant including lavender, basil and cilantro.
"I've always been passionate about being outside and the outdoors," Cox said. "We wanted to stir enthusiasm (in the kids) for growing their own food."
Diane Haidet watched as her 5-year-old granddaughter, Jordyn Young, made a toad house out of a blue plastic cup and foam stickers. Haidet has been bringing her granddaughter to the annual Earth Day celebration for at least four years.
Each year there's new activities and more for her to learn as she gets older, she said.
"It's a nice day out, and (Kent Stark) does such a great job," Haidet said. "She enjoys doing all the hands-on activities, and she learns a lot."