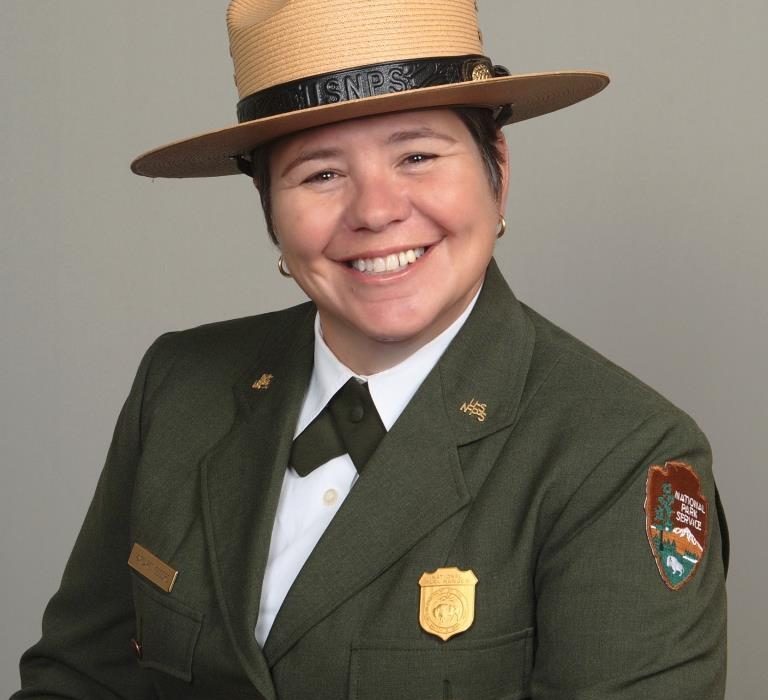 August 12, 2016
NATIONAL PARK SERVICE News Release       Release Date: August 8, 2016
ATLANTA – The National Park Service has selected Margaret L. Goodro to lead Biscayne National Park as its next superintendent. Goodro replaces Brian Carlstrom, who left the position in November 2015 to serve in a Deputy Associate Director position in the Washington, D.C. office of the National Park Service.
Goodro is currently serving as superintendent of Lake Clark National Park and Preserve in Anchorage, Alaska where she has been since 2013. While there, Goodro created and fostered strong partnerships with internal and external organizations. In addition, she had extensive experience managing more than 30 alternative energy projects while working for the Bureau of Land Management.
"I am honored to be selected, and to serve as the superintendent of Biscayne National Park," said Goodro. "I look forward to working with park staff, stakeholders and partners to continue the great work of providing amazing recreational opportunities for visitors, while also protecting and preserving this rare tropical park for today's and future generations."
Goodro has a 24-year career of public service including positions in county, state and federal parks. She served as the El Centro Field Manager for the Bureau of Land Management in El Centro, California. Goodro's National Park Service experience includes serving as the Chief Ranger of Visitor and Resource Protection at Lake Roosevelt National Recreation Area, District Ranger at Lake Mead National Recreation Area, and Sub-District Ranger at both North Cascades and Glacier National Parks. She also gained valuable experience working in various park ranger positions in Yosemite, Crater Lake, Glacier Bay and North Cascades National Parks.
Goodro, a native of Washington State, spent her formative years camping and boating on the lakes and coasts of Washington as part of a commercial fishing family. Goodro, and her spouse Melinda (a native of Tampa, Florida), will be moving to Florida in late October.
EXPERIENCE YOUR AMERICA
The National Park Service cares for special places saved by the American people so that all may experience our heritage.
"Margaret is a proven collaborative leader with experience working in parks, central offices, and as a superintendent. She is passionate about bringing together and engaging park partners and local communities," said Stan Austin, regional director for the Southeast Region. "As we move into our second century, we look forward to working with her as she assumes the top leadership position at Biscayne National Park."
The park protects one of the most extensive coral reef tracts in the world, the longest stretch of mangrove forest on the east coast, the clear and shallow waters of Biscayne Bay, and the northernmost Florida Keys. Biscayne's human history begins more than 10,000 years ago with the migration of Paleo-Indians down the Florida peninsula. Within sight of downtown Miami, the park provides a reprieve for outdoor enthusiasts to hike, boat, snorkel, camp, watch wildlife and simply relax in this unique national preserve.
Lake Clark National Park & Preserve – This four-million-acre national park and preserve was established in 1980 to "protect the watershed necessary for the perpetuation of the red salmon fishery in Bristol Bay". Salmon, particularity sockeye salmon, play a major role in the ecosystem and the local economy. It is a land of stunning beauty where volcanoes steam, salmon run, bears forage, mountains reflect shimmering turquoise lakes, and local people and culture still depend on the land and water of their home.
– NPS –
About the National Park Service: More than 20,000 National Park Service employees care for America's 412 national parks and work with communities across the nation to help preserve local history and create close-to-home recreational opportunities. Learn more at http://www.nps.gov.