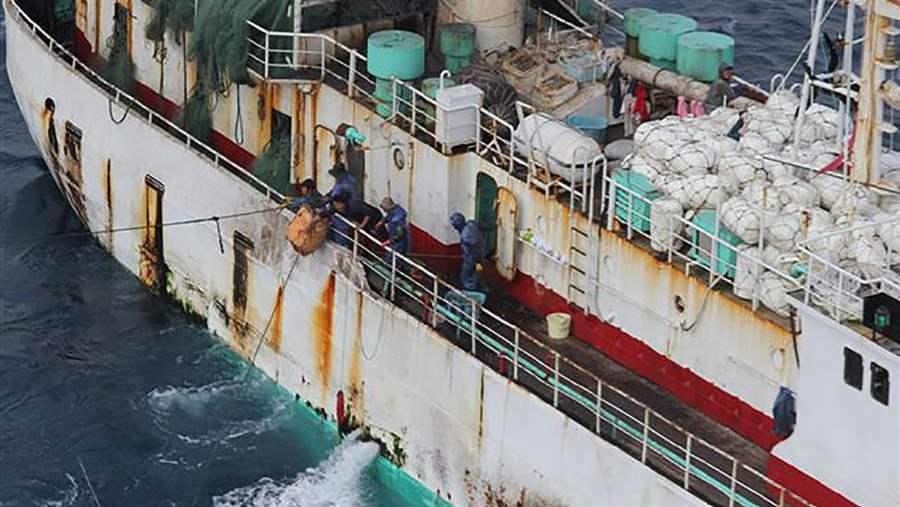 September 15, 2015
[Editors Note:  This article highlights work that is being funded through the Herbert W. Hoover Foundation]
By Ben Shouse and Scott Baker
"Fishy"—meaning inspiring doubt or suspicion—is a fairly apt description of the way in which much of the world's fish is bought and sold these days. Peer-reviewed research suggests that as much as a quarter of the seafood on the market is not even labeled as the correct species, making fraud one of the biggest problems in the seafood industry.
A second, related problem is that roughly a quarter of wild-caught seafood is hauled in using questionable or even blatantly illegal practices, including the use of kidnapping and forced labor on fishing vessels. This illegal, unreported and unregulated (IUU) fishing can deplete marine populations, threatening food security in the developing world and resulting in $10 billion to $23 billion in economic losses globally each year. Here in the U.S., illegal imports represent about 25 percent of all wild-caught imports and are worth $1 billion to $2 billion annually.
In March, an Obama administration task force released an ambitious plan to confront seafood fraud and illegal fishing. The plan calls for large-scale tools, such as satellites to watch suspicious vessels and an international agreement to close the world's ports to fish caught illegally. But the task force should also look seriously at investing in genomic methods that allow the simultaneous study of multiple genes. Genomics and other molecule-level tools have great potential to improve seafood traceability and to better protect consumers and law-abiding players in the fishing industry.
Species identification is routine and reliable using a few hundred letters of the four-letter DNA code (often a section of mitochondrial DNA known as the "bar code"). U.S. agencies have been using this process to detect seafood fraud for years, but on only a small fraction of the market, and researchers around the world have been documenting IUU fishing and illegal whaling for more than two decades. For example, sequencing of several hundred samples from retail markets in Japan and South Korea has documented illegal hunting of humpback and gray whales. And one sample from a sushi restaurant in Santa Monica, California, was identified as an endangered sei whale. Similar work is underway to document the prevalence of protected shark species in Hong Kong markets.

The crew of the Bangun Perkasa, a stateless fishing vessel suspected of illegal large-scale high-seas drift net fishing, tend their fishing nets prior to a Coast Guard law enforcement boarding conducted by the Kodiak-based Coast Guard Cutter Munro Sept. 7, 2011. The U.S. Coast Guard actively participates in the international cooperative efforts against large-scale high-seas drift net fishing as encouraged by the United Nations moratorium. (U.S. Coast Guard photo by Coast Guard Cutter Munro)
While these efforts involved decoding only small segments of DNA, reading longer stretches could offer deeper insight. Until recently, the necessary technology was expensive, slow, and not readily usable in the field, but the cost of sequencing has dropped 10,000-fold in the past eight years, and the speed has more than doubled each year, exceeding Moore's law. This offers new opportunities to scale up and accelerate the targeted testing the U.S. already does for seafood fraud. Perhaps more importantly, it offers numerous ways to combat IUU fishing by revealing where fish are being caught and potentially enabling investigators to find DNA evidence aboard fishing vessels.
One key step in the expansion of this technology is the rollout of fast, handheld devices for detecting seafood fraud and IUU fishing. The models that are currently available offer only yes-or-no identification of commonly mislabeled fish such as grouper. They use short, custom-synthesized DNA sequences that produce a fluorescent signal when a sample is authentic. Adoption of such tools could allow authorities to detect mislabeled fish on site, confiscate those shipments, and quickly start an investigation. (This would be even easier if seafood labels had to include the scientific name for each species.)
However, to be more useful against IUU fishing, these devices will need to go beyond yes-or-no results and instead read the letters of the DNA code. One promising technology is a "nanopore" sequencer—a handheld device that plugs into a laptop, pulls a DNA strand through a very small hole, and reads it using electronic sensors. Today's devices have an error rate of up to 30 percent, but improvements are coming.

WESTERN PACIFIC OCEAN (Oct. 29, 2014) A small boat team of Sailors and Coast Guardsmen embarked aboard the Arleigh Burke-class guided-missile destroyer USS Michael Murphy (DDG 112) prepare to board a fishing vessel to conduct an inspection as part of the Oceania Maritime Security Initiative (OMSI), a bilateral agreement to provide patrols within the Central Pacific for illegal fishing and other transnational crimes. Michael Murphy is on deployment to the 7th Fleet area of responsibility supporting security and stability in the Indo-Asia-Pacific region. (U.S. Navy Photo/Released)
Handheld sequencing technology would make it possible to scan several thousand letters of chromosomal DNA to find single-letter variations. This technique can be used to identify species and, in many cases, trace the sample to the population of origin. This information can be enough to show that a fish was caught illegally, or at least that its shipping label is not accurate. A study in Europe used these single-nucleotide polymorphisms to differentiate cod specimens from three populations—the North Sea, Baltic Sea, and Northeast Atlantic Ocean—with 95 percent accuracy. The Marine Stewardship Council, a prominent organization that labels sustainable seafood, is considering using these findings to withhold its seal of approval from cod caught in regions with low abundance.
The tools are available today to do the same thing for Pacific salmon, and the U.S. could fund research to develop the necessary data for other species on which IUU fishing is suspected, such as bluefin tuna or Patagonian toothfish (marketed as Chilean sea bass). Alternatively, the U.S. government could target specific locations where IUU fishing is known to occur and then use DNA to identify shipments from those places.
One final intriguing possibility is identifying traces of DNA from illegally caught fish on the decks and in the nets or freezers of fishing boats, even after the contraband has been offloaded. One simple method would be to run water over the deck or hold of a vessel and test it for environmental DNA (eDNA)—material left behind from the shedding of scales and other tissue. This information could be checked against the ship's manifest, alerting authorities to IUU fishing—especially on the high seas, where conventional observation and inspection are difficult.
Genomics is not the only tool needed to combat fisheries crime. By itself, it can't tell you if someone is exceeding a quota or using illegal gear. Further, some genomic technology is not yet practical or reliable. The tools we have now, however, are more than sufficient to greatly improve our confidence in the identity of the fish we eat, to give fishermen fairer markets for their catch, and to make a critical food source more sustainable.
Reposted from http://blogs.scientificamerican.com/guest-blog/policing-seafood-with-dna/